CANYONING PALVICO CREEK, LEDRO VALLEY TRENTINO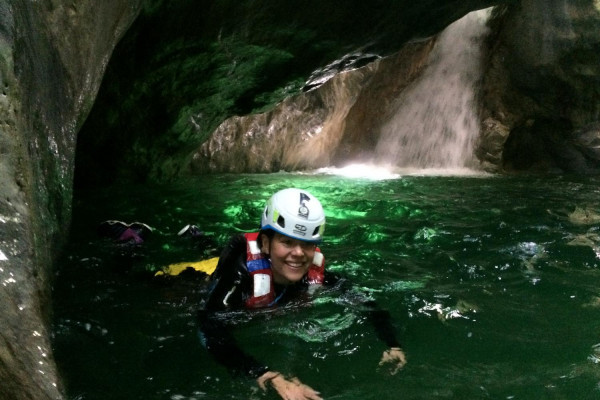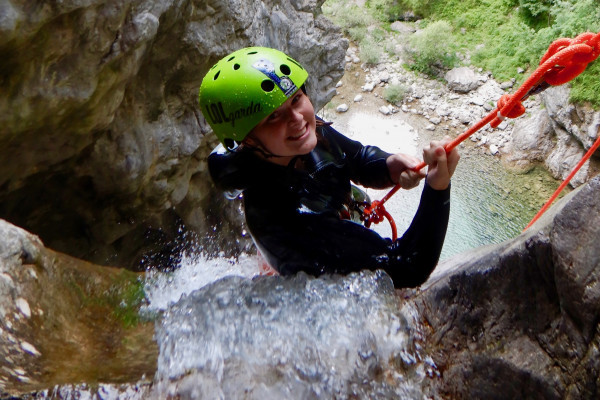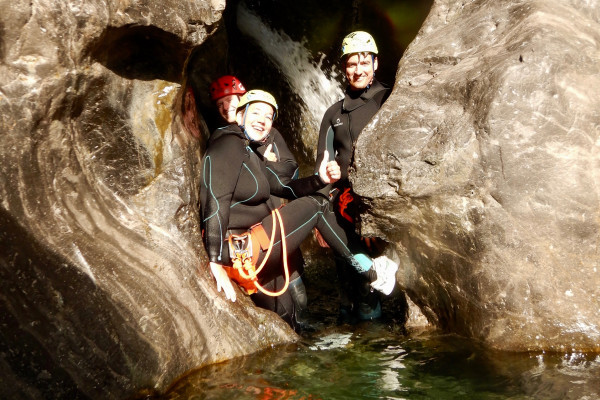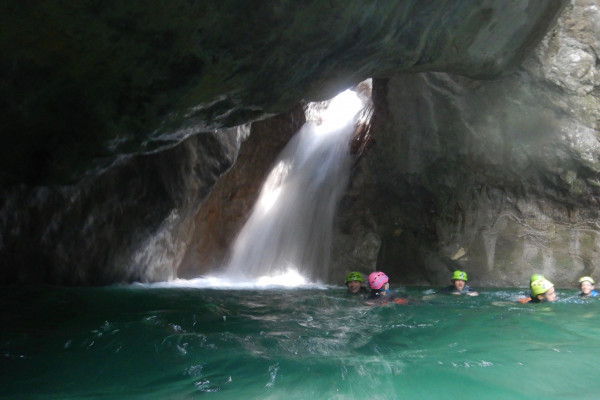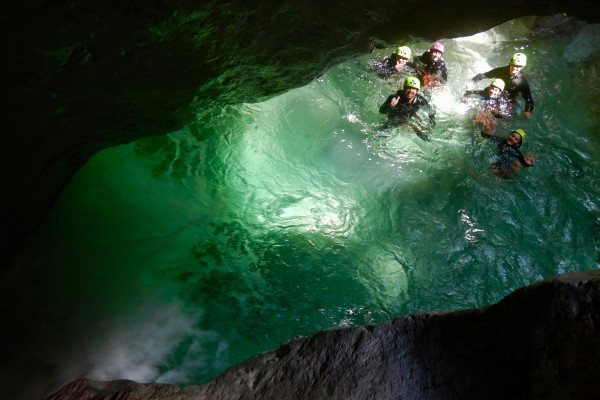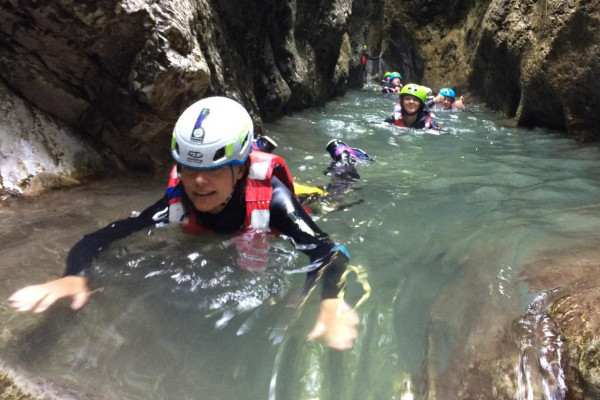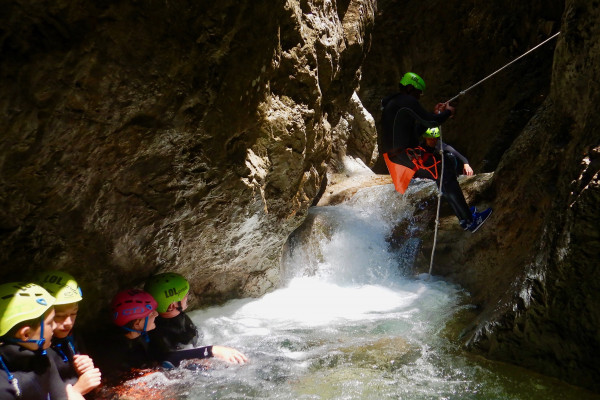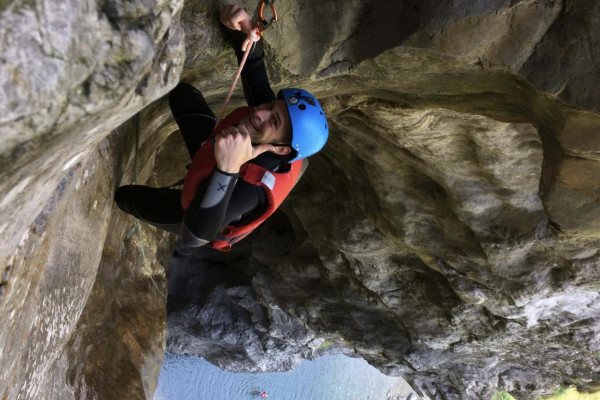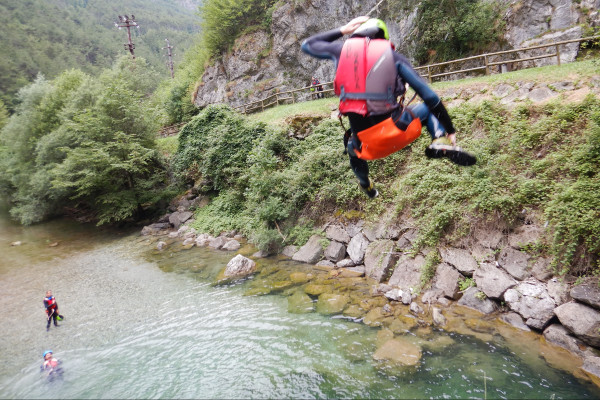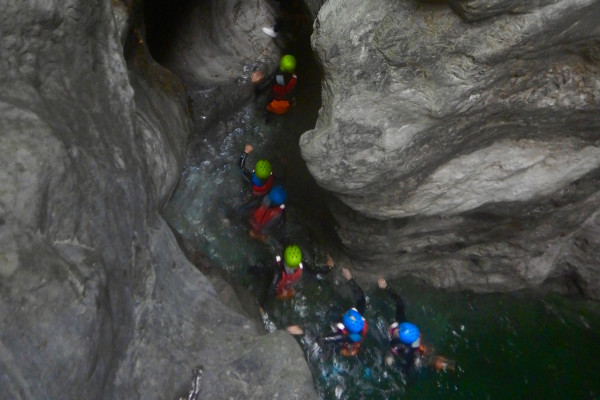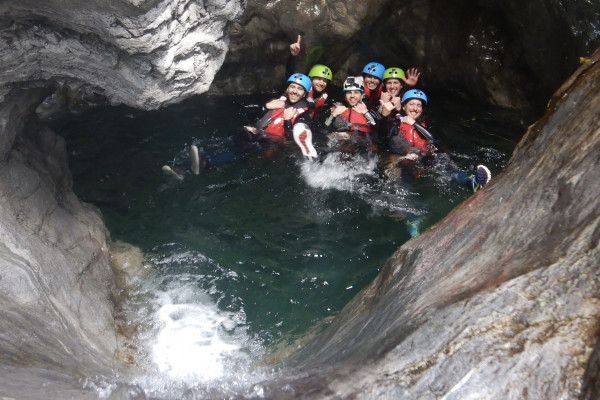 This fantastic canyon has been created by water during centuries, it offers a lot of natural slides, jumps and 50m-high vertical descents. With LiveOutdoorLife #lolgarda you may just run the risk of having much fun!
100% adventure
Canyoning experience
Fun and adrenaline
Included

Mountain guide and certified canyoning guide, 5mm neoprene suit and socks, life vest, helmet, harness. 

Not included

Transfer (we can provide transfer from Riva del Garda to the activity place)

Duration
4 Hours
Bring along

Swimsuit, sneakers or hiking shoes to wet, towel

Participants
From 2 to 7 participants

Spectators free of charge
Languages
French, English, Italian, Spanish, German, Dutch
Requirements

Proper relationship height-weight, good physical conditions, underwater-friendly, no dizziness

Important information

Canyoning is an activity that most of the time you are in the water, descending natural courses with all it beauty and danger.During the path there are slides, also known as toboga, waterfalls from where the guide will abseil you, cliffs from where you jump or not, small lakes, and routes where we walk where it is slippery and disconnected;If you do Canyoning wrong it is more risky than it already is;There are many risks and they canned also really bad such as: hypothermia, injuries, drowning etc..LOLgarda will give you all the information and give you the whole technical equipment such as:neoprene suite, canyoning harness, helmet, life jacket, and neoprene socks, not shoes; in case you are on holiday just with sandals let us know;You will be accompanied by a Mountain Guide with Canyoning specialisation.THE GUIDEhis decisions can't be discussedit's the only person allowed to take decisions for the entire grouphe will abseil youhe wil tell you how and where to jumphe will give you the right information to do this activity in a safe wayin case that one or more members of the group taking part to the activity don't wan't to listen or to do what the guide says, the guide can decide to let stop the whole group or just them, cause it is to risky for everybody-reserves the right to postpone or cancel the activity due to bad weather conditions or lower number of participants.once the activity is started there will not be the possibility to go backwards, the only way is to finish the canyon and sometimes there are some emergency exitsthere is always the possibility that the guide decides to move the tour for safety reasons ( for the bad weather conditions, cause the members don't listen or are under alcohol or drugs effects)If the customer does not show up or does not take part to the activity there will be no refundsBefore starting the activity there will be a briefing, where we will ask if you have any problems (panic attacks, some physical problems, diabetes or other things), this will let you still take part of the group but it is important to know so that we can react in the right way in case something happens.Canyoning is an activity that everybody can do with good physical conditions and has a good confidence with water;The guide reserves the right to postpone or cancel the activity due to bad weather conditions or lower number of participants. If the customer does not show up or does not take part to the activity there will be no refunds. In case of cancellation the customer receives a voucher for the same amount, valid for one year to buy another lolgarda activity.
Venue
When you drive from Riva del Garda our centre will be at your right side 100m before the street that brings you to Tremalzo, if you come from Tremalzo than it is 100m after at your left side. IF YOU NEED TRANSFER PLEASE CONTACT US TO ARRANGE IT
LOLgarda Canyoning & Outdoor Centre
Via Ampola, 3, 38067 Ledro TN, Italia
at our Canyon & outdoor centre you can park for free
Bus stop Lago d'Ampola
Offered by
LOLgarda by LiveOutdoorLife
38067 - Trentino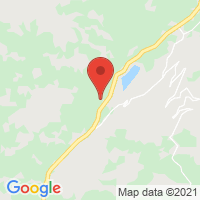 Further information
This exciting canyon starts in Ledro Valley and descends to the underlying valley reaching the town of Storo. The itinerary runs in a gorge surrounded by high walls which are so narrow to hide sunlight in some points, you will have the feeling of being in a cave. This canyonig is very particular and appreciated because of jumps, natural slides, and 50m-high vertical descends. LiveOutdoorLife #lolgarda will take care of your fun in this charming place.
In the description yu will find that it takes 4h, including the time we take to let you sign the documents, give and wear the technical equipment and so on, in the water we will be approximatly 2 or 3 hours, could be more or less it is different with every group and we can't know it in advance;
11 Reviews
| | |
| --- | --- |
| Overall rating | |
| Value | |
| Fun factor | |
Fantastische ervaring
We hadden lol garda online gevonden via online goede referenties. En die waren helemaal waar! Vooraf gemaild voor wat informatie en keurig die zelfde avond nog antwoord waarna we hebben geboekt. De communicatie was even een beetje rommeling omdat we een andere canyon kregen aangeboden maar dat drukte de pret niet. We werden keurig ontvangen en in canyon kleren geholpen. De transfer was prima en voor we het wisten lagen we inde canyon. Deze begon mild maar al gauw werd het enorm uitdagend en ontzettend gaaf! Veel leuke sprongen, gave glijmomenten, mega abseil wanden. De natuur was ook prachtig. Het was een een woord FANTASTISCH! Wel heel koud dus neem voor nadien warme kleren mee! De begeleider heeft ons prima begeleid. De enige kleine tip is: bij het abseilen liet hij ons vrij snel zakken en was het lastig om op dat tempo je voeten goed neer te zetten. Iets minder hoog tempo zou prettig zijn. Boek deze canyoning zeker want het is helemaal de moeite waard!
by Veroni van Leeuwen on 09/07/2021
Alles Perfekt
Zum zweiten Mal mit LOL unterwegs. Begrüssung, Ausrüstung, Bergführer und Route alles perfekt. Ein gelungener Tag! ????
by Guido Ebert on 08/26/2021
danke Guido bis nächstes mal ;-)
Palvico Canyoning
In onze vakantie hebben wij de Palvico Canyoning gedaan. Het was ontzettend leuk om te doen. Voor ons een goede eerste ervaring met canyoning. De mensen op de locatie waren vriendelijk en behulpzaam. De gids was zeer professioneel en legde goed uit, zijn Engels was zeer goed te verstaan.
De canyoning tour/parcours was erg leuk (en een beetje koud). De route was niet super uitdagend voor ons maar er zaten toch wat leuke elementen in. Deze tour is geschikt voor iedereen die van wat uitdaging houd. Dus wil je lekker losgaan in de rivier en een spannende route afleggen dan kan ik je deze Palvico tour zeker aanraden.
by Joël on 08/24/2021
wat leuk om u woorden te lezen erg bedankt hiervoor dan de volgende keer iets uitdagender ;-)
More offers from this partner