Canyoning NerPal (1 Day 2 Canyons)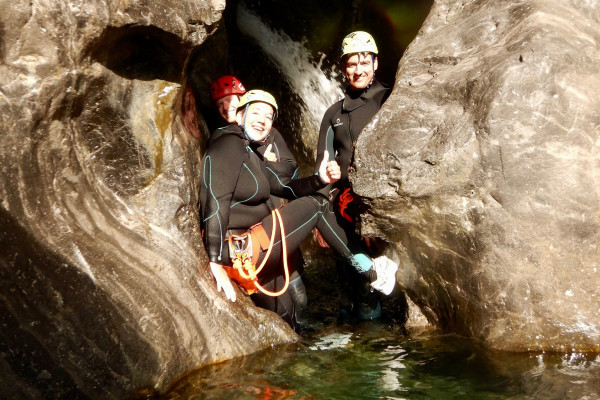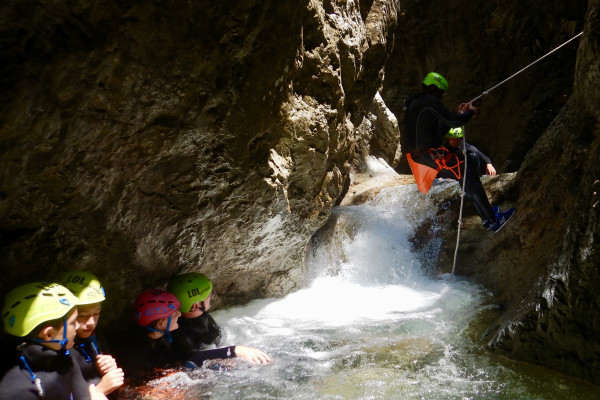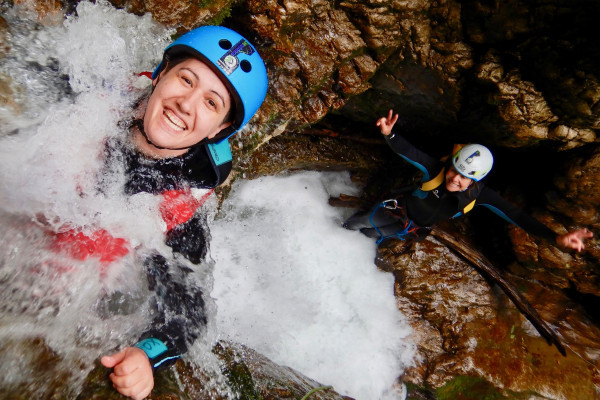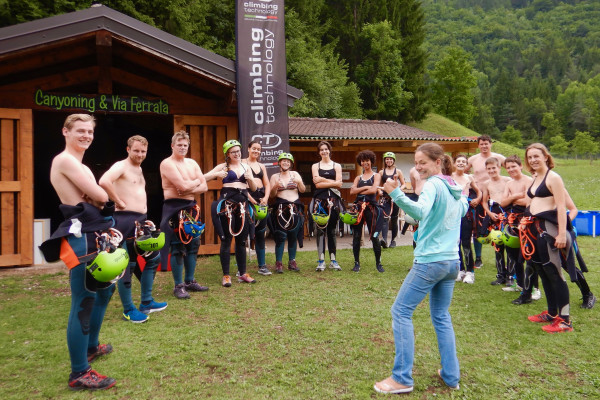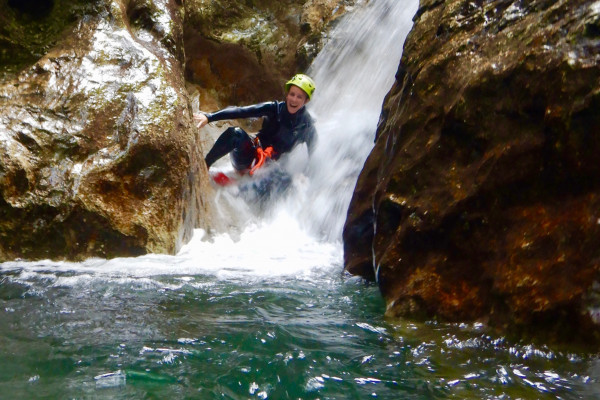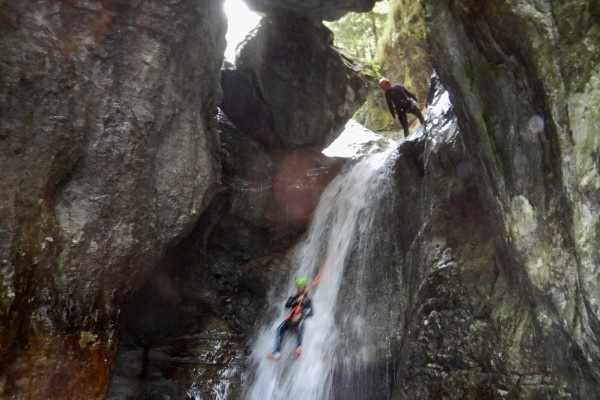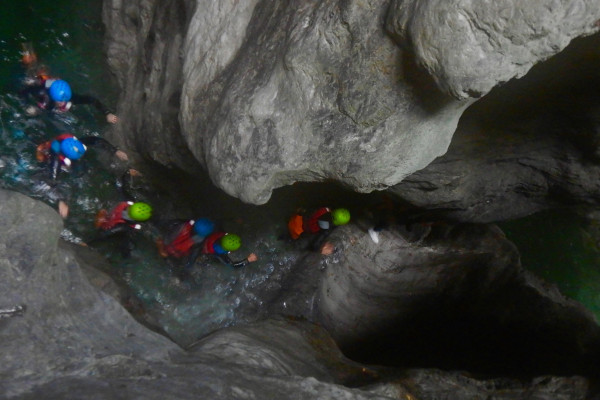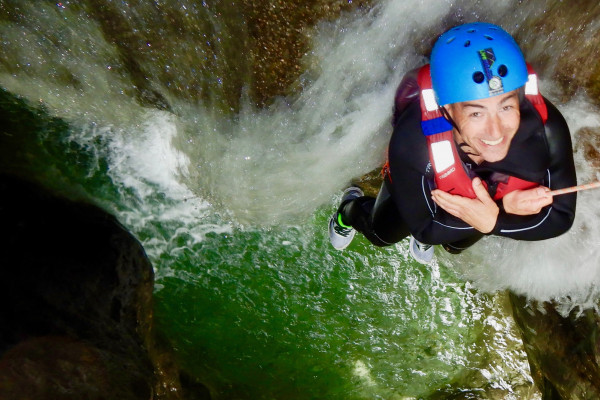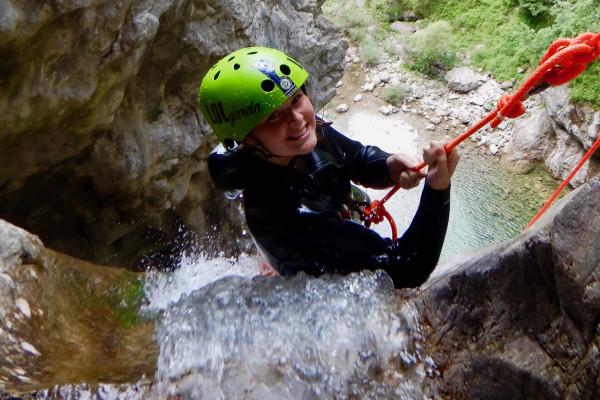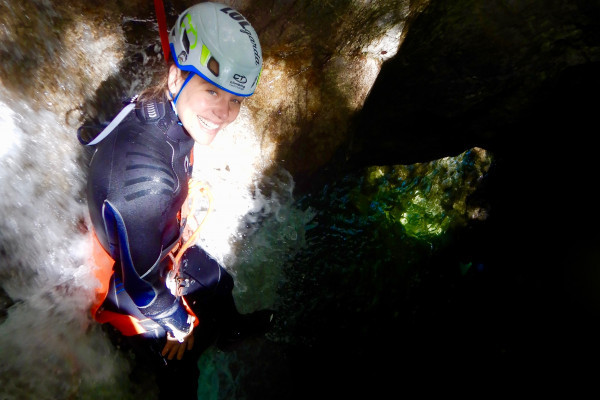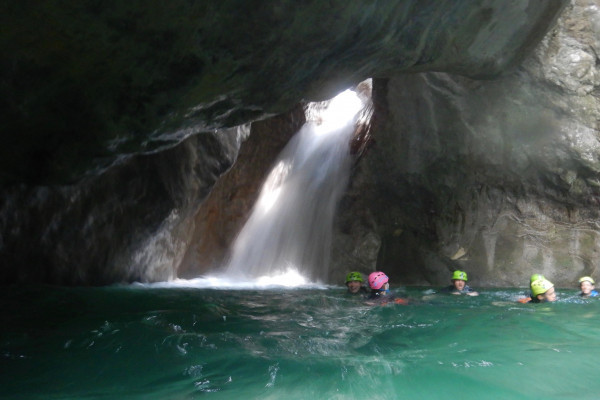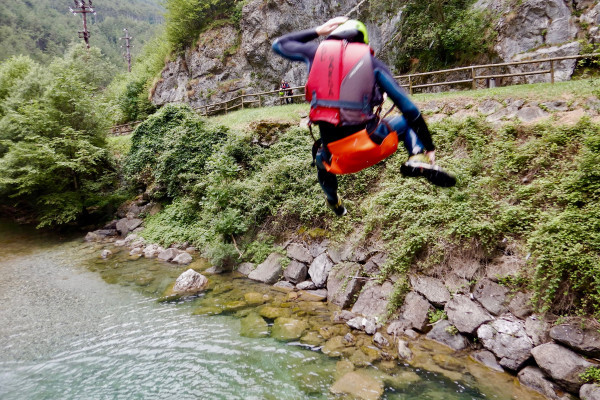 This tour is designed for those who want to live a super experience, facing the two most beautiful and famous canyons of Trentino in one day. The Rio Nero and the Palvico, will allow you to live an adventure that you will remember forever.
adventure
fun
the most beautiful canyon
Included

Mountain guide and certified canyoning guide, 5mm neoprene suit and socks, life vest, helmet, harness.

Not included

Transfer (we can provide transfer from Riva del Garda to the activity place)If we have the chance we make pictures during the activities, but it's not sure;sometimes after the canyon if we have the time we stop for a drink together that is not included

Duration
0 Hour
Bring along

Swimsuit, sneakers or hiking shoes to wet, towel, snack, action camera

Participants
min 2

Spectators free of charge
Languages
French, English, Italian, Spanish, German, Dutch
Requirements

Proper relationship height-weight, good physical conditions, underwater-friendly, no dizziness

Important information

Canyoning is an activity that most of the time you are in the water, descending natural courses with all it beauty and danger.During the path there are slides, waterfalls from where the guide will abseil you, cliffs from where you can jump or not,( jumps are not mandatory, you do them only if you wish and feel secure, children can jump only if the parents allows them to do it or the person who has the children in charge, the decision of doing a jump is personal, by the moment you decide to jump, you are responsible for any injuries or else what can happen by taking the decision to jump, in case children jump the parents/family are responsible)During the tour there are small lakes, and paths where we walk, it could be very slippery and disconnected;If you do Canyoning wrong it is more risky than it already is;There are many risks and they can end also really bad such as: hypothermia, injuries, drowning etc..LOLgarda will give you all the information and give you the whole technical equipment such as:neoprene suite, canyoning harness, helmet, life jacket, and neoprene socks, not shoes; in case you are on holiday just with sandals let us know;You will be accompanied by a Mountain Guide with Canyoning specialisation.Under 18 you must be accompanied by an adult, that takes the responsibility of the child that takes part on the tour.LOLgarda is not responsabile if during the tour something natural happens such as falling trees or rocks or any other natural event that can cause something to persons or objects.THE GUIDEhis decisions can't be discussedit's the only person allowed to take decisions for the entire grouphe will abseil youhe will tell you how and where to jumphe will give you the right information to do this activity in a safe wayin case that one or more members of the group taking part on the activity, don't wan't to listen or do not do what the guide says, the guide can decide to end the tour for the whole group or just them, cause it is to risky for everybody.he reserves the right to postpone or cancel the activity due to bad weather conditions or lower number of participants.once the activity is started there will not be the possibility to go backwards, the only way is to finish the canyon and sometimes there are some emergency exitsIf the customer doesn't show up or doesn't take part at the activity there will be no refunds.15 minutes max delate after that time the guide will start with the persons that are there or cancel the activity and there will not be refund for whom that are late.Before starting the activity there will be a briefing, where we will explain the canyoning rules;if you have any problems (panic attacks, some physical problems, diabetes or other things), please let us know this will let you still take part, but it is important to know so that we can react in the right way in case something happens.Canyoning is an activity that everybody can do with good physical conditions and has a good confidence with water;In case that the activity is cancelled for bad weather conditions or other causes,(LOLgarda decide to cancel for safety reasons) you will get a voucher from the same amount valid a year, to use for the same or an other activity;Buying this ticket,you have read and taken note of what has been written; It is really important after you have booked to leave a phone contact, please send us a msg in case you didn't put a number during your reservation at 000393285486497 with your name, date, time and name of the activity so in case we need it we can comunicate on time some changing, in case there are some;
Venue
If you arrive from Riva del Garda you will pas the Ledro and Ampola Lake and we are on your right if you arrive from Idro Lake we are after the cross for Tremalzo Pass direction Ledro we are on your left
LOLgarda Canyoning and outdoor centre
Via Ampola, 3, 38067 Ledro TN, Italia
yes free parking
bus stop Lago d'ampola or Bivio per Tremalzo
Offered by
LOLgarda by LiveOutdoorLife
38067 - Trentino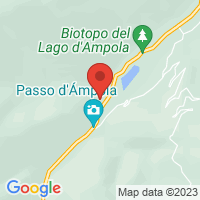 Further information
Canyoning is one of the most appreciated, fun and unforgettable activities you can experience in Garda Trentino, near Lake Garda, Ledro and Idro.The Ledro valley has the most beautiful canyons in Trentino and LOLgarda with its Canyoning and Outdoor centre located near the canyons is the only one that can offer you this experience surrounded by the wildest nature.From here we will set off on foot to face the Rio Nero, once the first river is finished you will be able to relax, drink and eat, at our centre ( own packed lunch) or at the nearby Albergo Ampola. (not included in the rate)
Around  noon we will prepare the materials again and we will approach to the Palvico river;
slides, dives, falls and lots of fun will accompany you throughout this magnificent day. Both rivers are beautiful and very different from each other although they are very close to each other and in the same valley, one has more dives, richer in vegetation, the second is more dug into the rock with higher abseils, both are simply wonderful.
NerPal, an abreviation of this combination of the Rio NERo and the PALvico.
0 Reviews
Unfortunately there are no reviews available. Be the first to review Canyoning NerPal (1 Day 2 Canyons).
More offers from this partner